Entrepreneurship
---
01
Kirsten Konst
02
FoodBytes!
03
Food Loss Challenge Asia
Entrepreneurship
---
01
Kirsten Konst
02
FoodBytes!
03
Food Loss Challenge Asia
01
Growth, innovation and sustainability with partners
"We want to help entrepreneurs get where they need to go – whether they are a fledgling start-up in need of a launch pad, or a recognized multinational looking to innovate or future-proof their operations. No matter the scale, helping entrepreneurs grow their businesses sustainably is central to our mission. To make it happen, we invest in promising companies – of course – but Rabobank also supports innovation and sustainability through initiatives like the Sustainable Innovation Prize, networking and mentorship programs like FoodBytes!, and knowledge sharing events like F&A Next and the Global Farmers Master Class."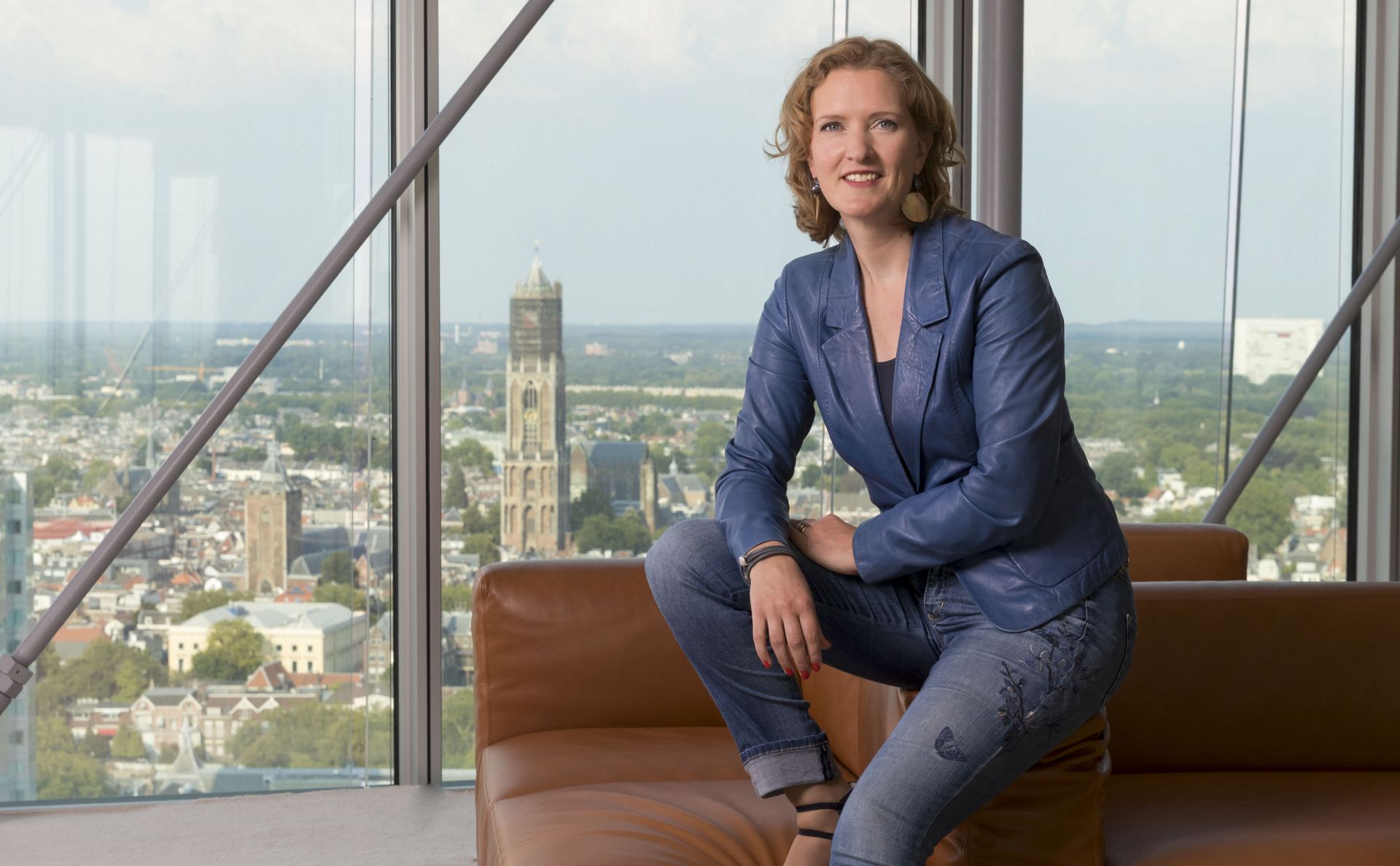 Nathalie, third from left, with the FoodBytes! team
02
FoodBytes!
FoodBytes! is a platform that builds connections between innovative food- and agri-tech start-ups and influential investors, customers and venture capitalists.
In 2015, hardly anyone knew what FoodBytes! was. That was until Nathalie Gibson got involved in the project. Since then, there have been sixteen events on three continents, with 280 start-ups and scale-ups pitching their ideas to some 5,000 participants – and counting. What's the secret to its success? "The in-house and external teams we work with," explains Nathalie. "An essential part of my role is listening carefully to our customers. After all, they are potential sponsors, mentors and investors. I discuss their business goals with them and see how start-ups can help them achieve those goals. I get so much satisfaction from seeing these connections develop."
03
Food Loss
Challenge Asia
---
Farmers and buyers share an Ecofrost cold storage unit at a market in Mandi, India.
Food loss happens all along the supply chain, but it is particularly devastating for small farms. The Food Loss Challenge Asia supported tech-driven approaches to help farmers save food.
Solar-powered cold storage might not sound life-altering, but for smallholder farmers it can be a game changer. The Ecofrost cooling unit is helping farmers across India cut food losses by 20 percent – in some cases nearly doubling their incomes.
Eighty percent of the world's 450 million smallholders live in Asia. Post-harvest losses not only affect their livelihoods – they can reverberate all along the food value chain. Enter Rabobank's Food Loss Challenge Asia, a mentorship program and pitch competition for start-ups with loss-fighting solutions. The Ecofrost cold storage unit, brainchild of India-based Ecozen Solutions, was the winning innovation from the 2018 Challenge. Their cooling infrastructure reduces waste, increases shelf-life and gives farmers more control over when and where they sell perishable items.
"An estimated 30 percent of food loss occurs between the farm gate and the consumer," says Albert Boogaard. The Head of Innovation at Rabo Foundation is passionate about how technology and entrepreneurship can empower smallholders.
"The Food Loss Challenge connected start-ups to investors, users, and other entrepreneurs," says Albert. "We wanted to promote partnerships and stimulate cooperation among participants because we know they have highly complementary products and ideas. All the initiatives we saw were impressive, but in combination they are even more powerful."
"Technology is essential, but the human element determines success"
One thing the Challenge emphasized is that entrepreneurs can't just rely on clever technology. Cooperation is key. Solutions like the Ecofrost cooler are often rolled out to farmers through their cooperatives and producer groups. Albert: "Local organizations can translate sophisticated data into simplified action points for individual farmers. Technology is essential, but in the end it's the human element that determines its success."