Rabo & Food
---
01
More sustainable food
02
Nutrition: The healing power of food
03
Earth: Fostering green finance
04
Stability: Strengthening farmers' cooperatives
05
Waste: Future food waste champions
06
Connecting farmers and citizens
01
More sustainable food



---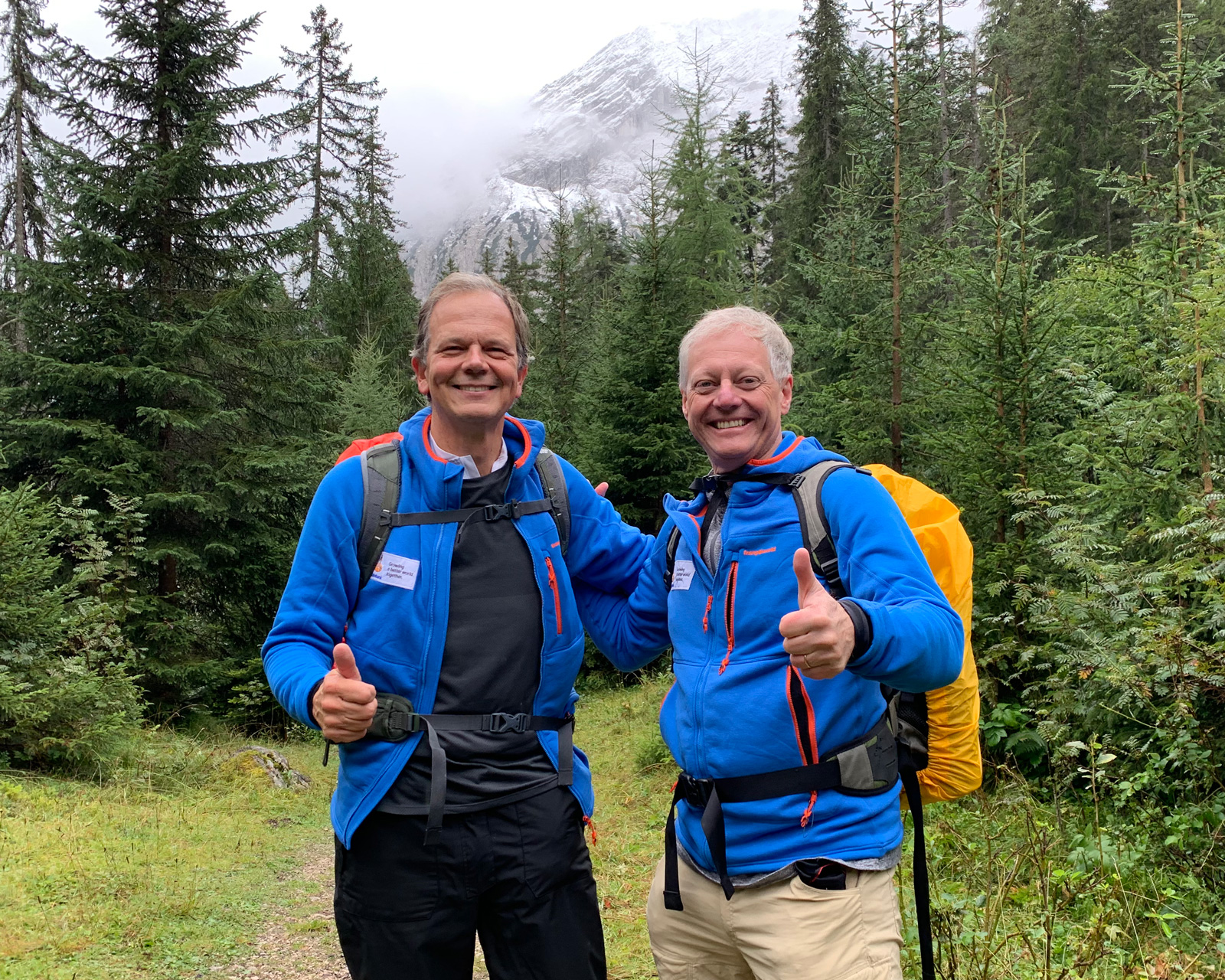 "Growing a Better World Together" and what we eat: How do the two relate? And what does it have to do with Rabobank? Berry Marttin (right) and Jan van Nieuwenhuizen, both members of the Managing Board, answer these questions in a short interview.
"In the 1960s and 70s, the food and agriculture sector went through a period of immense change. Thanks to innovations in agriculture and horticulture, we were able to feed more mouths than ever before – and at lower cost. It's an unprecedented success story, but at the time we had no idea of the flipside," says Berry.
"A recent UN report found that current food production methods account for more than 30 percent of global greenhouse gas emissions," adds Jan. "At the same time, consumers' willingness to pay more for sustainably produced food has been slow to develop. That's why it's our task to ensure more sustainable production in the supply chain and encourage consumers to make more environmentally friendly choices."
Making a change together with clients
"We are committed to the UN's Sustainable Development Goals (SDGs) and the Paris Climate Agreement," says Berry. "Many of our customers are already contributing to the SDGs and Paris targets with the help of technology, science, innovations, and coalitions. We stimulate, facilitate, and finance many of these innovations. And we participate in many of those coalitions. This includes our seat at nine Round Tables, with the aim of accelerating changes towards sustainability in supply chains, such as those in palm oil and soy. This includes our collaboration with UN Environment in the AGRI3Fund, as part of which we are reducing deforestation caused by agriculture. And it includes the Biodiversity Monitor, where we join forces with FrieslandCampina and the WWF International (WWF) to reward farmers' efforts to promote biodiversity."
"We're feeding more mouths
than ever before"
Accelerating the transition
"With our network, knowledge and financial solutions, Rabobank can play a powerful role in making food supply chains more sustainable," concludes Jan. "As a global bank, we are involved with all players in the food industry, worldwide. This puts us in a unique position to bring managing boards together at one table, in order to form these coalitions. Because only together can we accelerate the transition to sustainable food production."
06
FOOD FORWARD
Connecting farmers and citizens
---
Rabo Food Forward is a program that helps Rabobank gain insight into the challenges faced by regional food supply chains. RaboResearch analyst Lambert van Horen explains how local knowledge is encouraging local solutions.